Financial Planning and Advisory
Marketing for Financial Advisors
Investment style: Â Dravid, Sharma, Dhoni and Kohli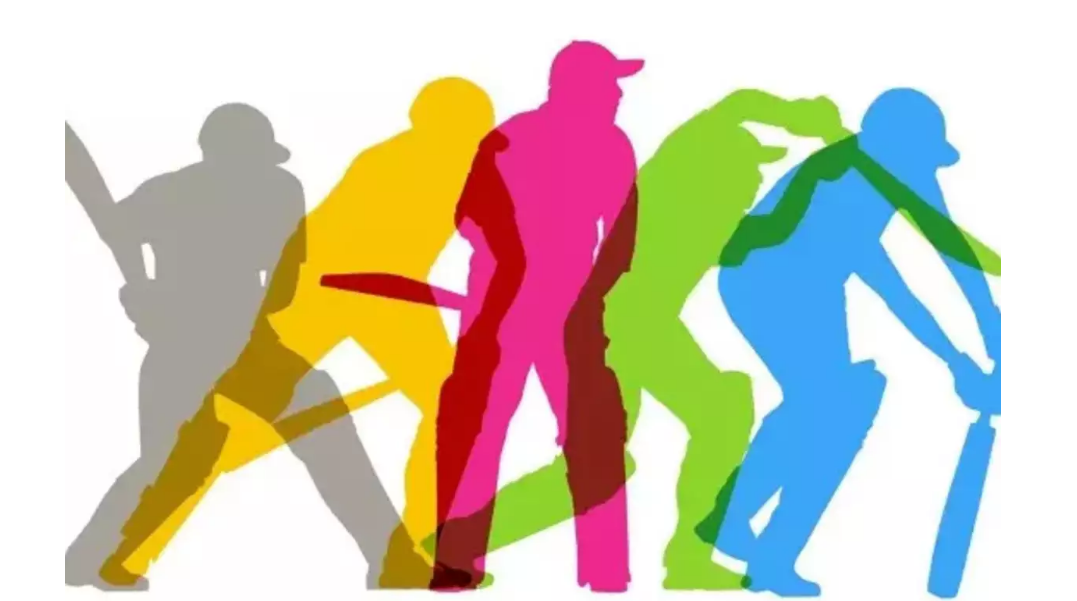 Recently MSD retired from Cricket and loyal fans and lovers of the sport alike, took to social media to wish him well in his innings post-playing days in the sport. It was nice to read some positive words among the turmoil and carnage that is there to read about all around us.
The current Covid and post-Covid times are very challenging for people from all walks of life and the ones that we have been interacting with the most are the investors. Some of them are worried, terrified, and unmoved and some are even looking at this as a great opportunity to invest more.
There is no denying the fact that investing at beaten-down prices gives phenomenal returns but the challenge always remains: What is the lowest entry point and from where is the fund getting moved?
No one can predict the bottom of a market and the source of funds is always a challenge; Can I break my FDs? Can I move away from Debt funds for a while? I am thinking of selling some gold at these high levels, what's your take on this? We have been getting questions related to the source of funds.
But the real tough questions to answer were around the existing investment; My Portfolio is down 30% should I exit to reduce losses? Should I pause my SIPs? How long should I wait before hitting the abort button?
Let us use case data and some cricket connections to take a closer look at our strategy.
The day in Cricket was 27th February 2001, a young and promising Indian cricket team stepped out to face a mighty Australian team in Mumbai. The team was full of energy and was eager to prove a point to the mighty Aussies. But things did not go as planned and they they were comprehensively beaten in front of a dejected home crowd, the home team lost the test match by 10 wickets.
Similarly, the investors were merrily taking the Nifty benchmark to higher levels with each passing month way back in 2007-08. On 11th January the benchmark closed at 6200. Suddenly the market sensed the problems in the US housing market and globally they started crashing. In less than 12 months, the market crashed to 2900 levels. A 53% crash.
The Indian team huddled up and decided to start the second test at Kolkata on a positive note but they were never in control and Australian bowlers forced them to follow on. India in their second innings fared a tad better than the first and the fourth wicket fell. The scoreboard read 232/4 and out walked Rahul Dravid to join VVS Laxman, and the rest is history. This is when the historic partnership of was scripted, they batted for the whole fourth day without getting out and scripted an inspiring 376-run partnership that eventually led India to victory by a sensational margin of 171 runs.
What is the lesson learned? When things are not going right, dig in and fight. It took the Nifty three long painful years to get back to the January 2008 levels. The deficit was filled now it was time to pile on the runs. For the next seven years, Nifty climbed from 6K levels to almost 11K levels. Nifty achieved a ten-year CAGR(Compounded Annual Growth Rate) of 6.36% which was still decent compared to the loss of 50% that it was starting at. Even after the correct Market Crash, Nifty is still showing a healthy 8.8% ten-year CAGR growth. This means that if you are not getting the correct results, perseverance and patience will eventually pay off. Just like Dravid has done on so many occasions.
Another inspiring event in Indian cricket was the 209 scored by Rohit Sharma against the strong Australian bowling attack. On 2nd November 2013, India and Australia faced each other in a decider of a seven-ODI long series. India not starting well and to add to the woes, lost their star batsman and future skipper Virat Kohli to a horrible mix-up in running between the wickets. Everyone mentally blamed his partner Rohit Sharma for getting Virat out and probably attributed a potential series loss to the run-out. But the talented batsman from Mumbai finally decided to cement his place in the team, without a doubt, he had been in and out of form many times in his career and had been lucky enough to keep his place in the team, but this year had been great for him and his ODI double just put a cherry on the top.
After the run-out, Rohit gradually built his innings and completed his century of runs in the 37th over of the match, and from there it was all carnage of the Australian bowling attack. Rohit Sharma completed his second century of the match in the next thirteen overs to make it a memorable double(he would go on to make two more in the coming years).
Lesson learned: To create a masterpiece; lay a strong slow foundation, keep working relentlessly, and finish with a sprint. Let us look at the same time horizon as before. Nifty was 6200 in Jan 2008, 2900 in December 2008, and was at 10800 in December 2018. Here is an interesting tale, the first instance was that of a long-term equity investor who is willing to wait for the value to unlock while this second instance is that of a SIP investor who continues to invest irrespective of market condition. Can you guess how much a SIP investor made during the ten-year period? A staggering 13% CAGR return, which is very good because the market had corrected more than 50% during the initial phase of the investment.
We talked about Dravid, Sharma, and the 2008 crisis. Now let us move on to Dhoni and Kohli. Both of these star batsmen are champions of building innings, and both play their specific roles. Dhoni is a great finisher; moves the expected score upwards while setting a target and keeps the target score in sight while chasing. Kohli on the other hand makes sure that the scoreboard keeps moving at all times, no stagnation. You must be thinking of the numerous instances when these batsmen have played their roles to perfection.
Who would forget the world cup final, Dhoni walking out as Kohli missed playing his part, never letting the target out of sight and then finishing with an iconic hoick over the long-on boundary? One of the instances of a Kohli masterclass that comes to our mind was his 183 against Pakistan in 2012. Chasing a mammoth 330 against arch-rivals Pakistan, Kohli walked in to join Tendulkar and take the chase head-on, building his inning like a wonderful sculpture - with the iconic drives and pulls.
Investors can take some tips from the way Dhoni and Kohli play cricket. There are two investment strategies that we wish to highlight here. One is patience in uncertain times just like Dhoni, and the skill and persistence of investing through troubled waters-Kohli style.
The patience and persistence theme of investing not only holds true for long-term 10-year strategies but also holds true for relatively shorter 3-5-year strategy too. Irrespective of the market mood and condition, patience and persistence always pay well. Take for instance the correction in the market in 2015, the Nifty benchmark corrected from 8650 levels to 7K levels between March 2015 to Feb 2016, a fall of 20%. But patiently waiting pays well as the index was at 11K levels three years later, a 7.5% CAGR growth. The SIP investment in the same time horizon would have given around 8.6% return.
To summarize we wish to highlight the importance of patience and persistence in investing. For existing investments, even the worst crash in the history of Indian indices could not stop investors from getting around 7% CAGR return in a ten-year horizon, not stopping the SIPs would have given an even better 12% CAGR return. Even the worst of market conditions can be overcome. We can check this hypothesis of patience and persistence in any market correction and it invariable holds true.
Keep calm, and trust time.
Happy investing.
SIGN UP TODAY WITH IFANOW,
AND FIND OUT HOW WE SOLVE FINANCE FOR YOU.